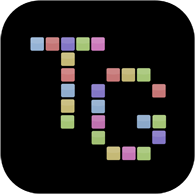 The app focuses on NUMBER of workouts and shows how often you need to train to keep up with your personal goal. After each workout you will reward yourself by checking off a "box". Your goal is to fill all your boxes before your training period is over.

The app has a simple structure:
- First decide how long your training period will be.
- Then choose how many workout sessions you are aiming for during your training period.
- Simply tick of a workout after each session.
- The app shows where you stand against your goal.

What is a workout session?
It is up to you! But a simple rule is that you have to take a shower afterwards.

Challenge friends and colleagues:
Create a training group and invite your friends. Compete and motivate each other! You can chatt and send personal messages to your friends in your groups.

Private notes:
New personal best? In your notes you can save your comments about the workout.

© 2014 Sebastian Andersson